Weekend trip to Kuala Lumpur
by Monika Suchoszek
This city is a very good choice if you have free weekend and you don't mind to be on a bus for 7h (definitely not 5h as a bus company advertised, expect long queues on the check points at the border and heavy traffic in Kuala Lumpur). Despite delays, heavy rain Saturday afternoon and problems checking out from our hotel, we managed to visit three main turistic areas in the city. On Saturday we decided to go for a dinner and explore the area around Petronas Towers (until 2004 the highest building in the world, with the near completion of Exchange 106 it isn't even the tallest building in Kuala Lumpur. They are however still the tallest twin towers.). It's worth to have a walk in a nearby park and observe the Twin Towers from the distance. Even if you are very close to the building, don't worry, local people are taking care of the tourists and selling wide angle lenses for phones :) After sunset the shapes af a building become more highlighted and we preferred this magnificent version of a Petronas Towers :D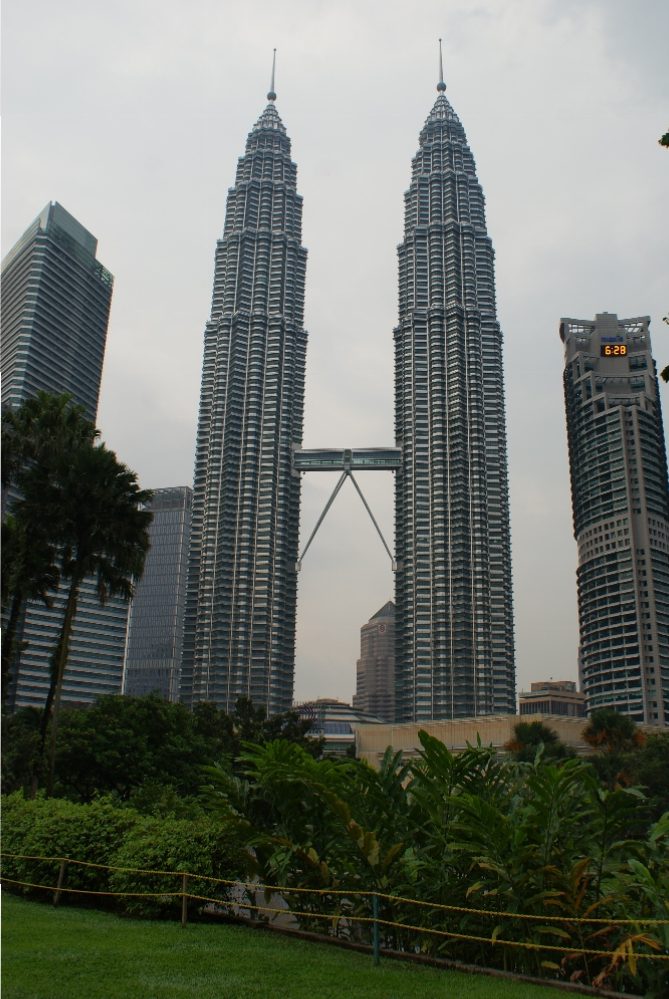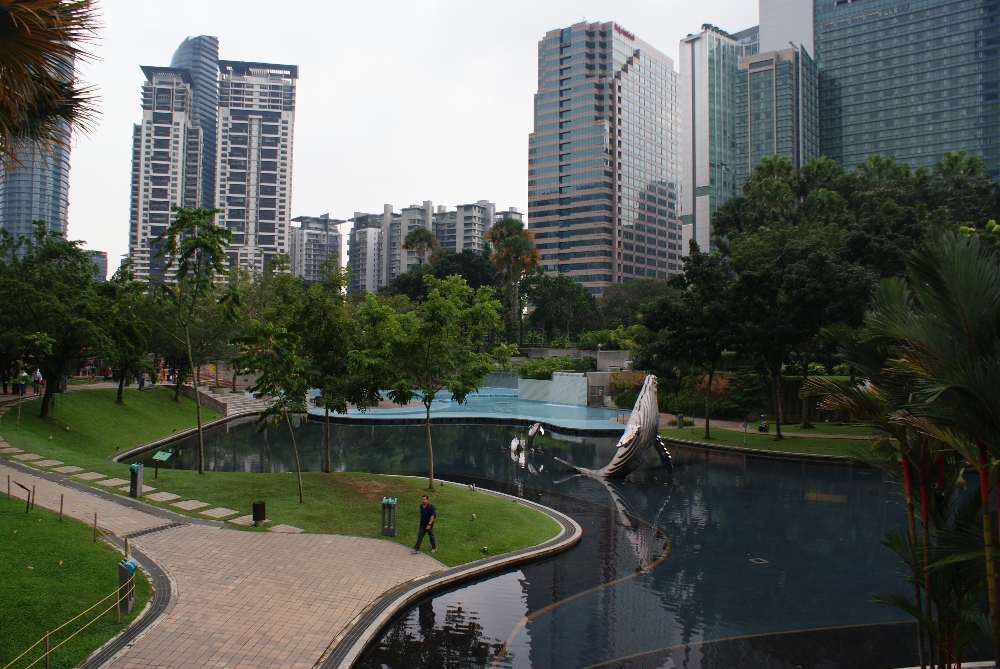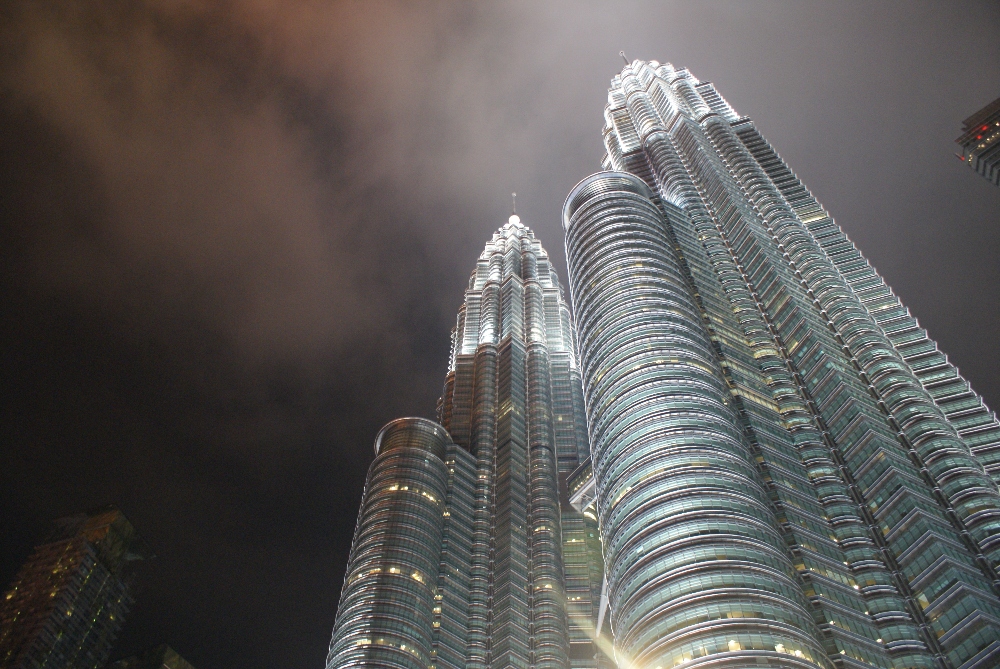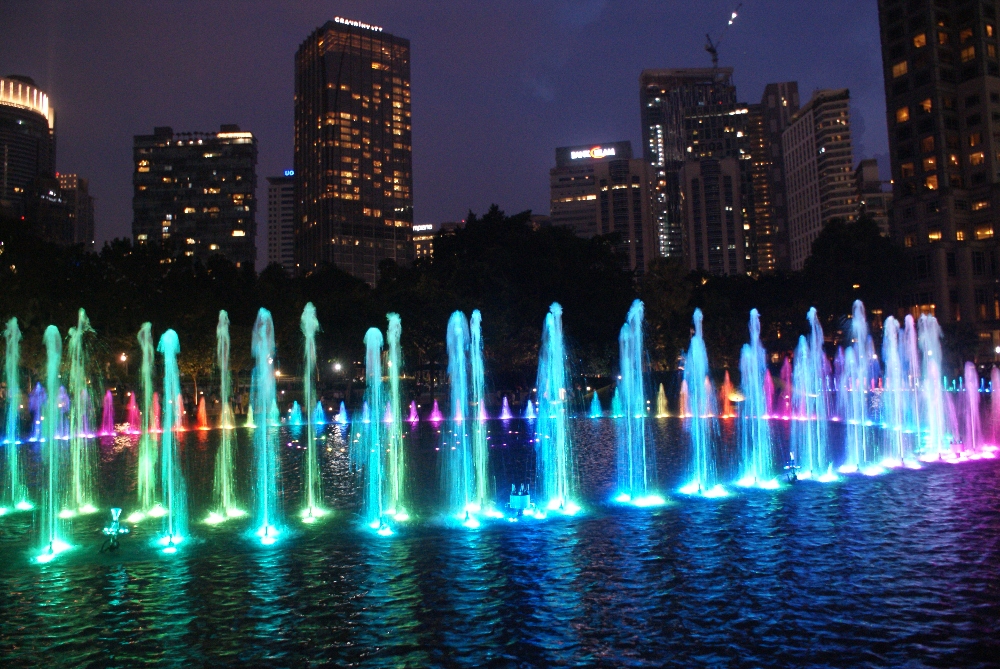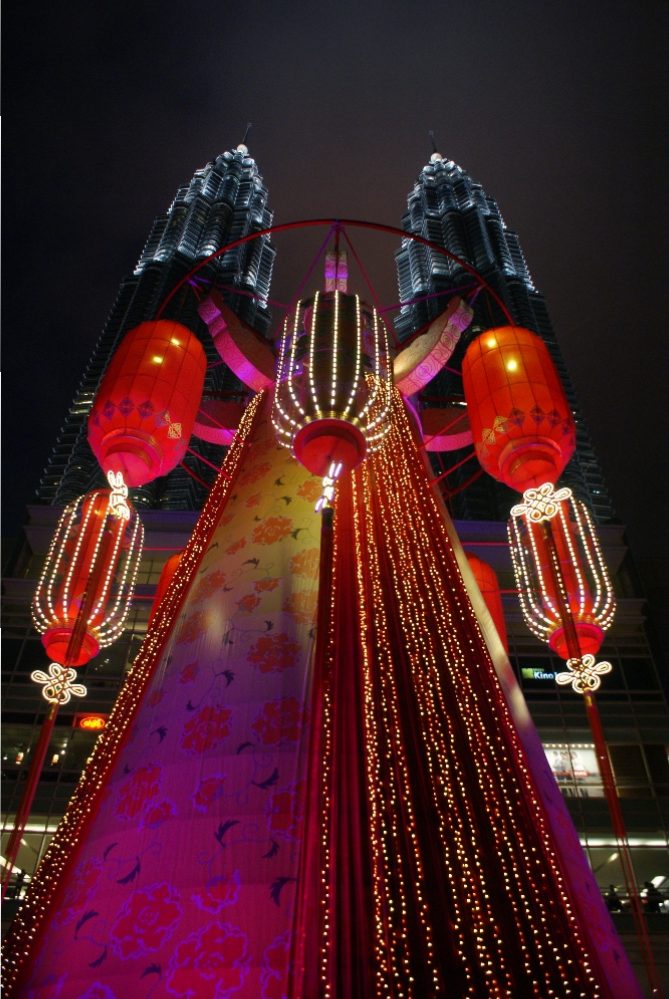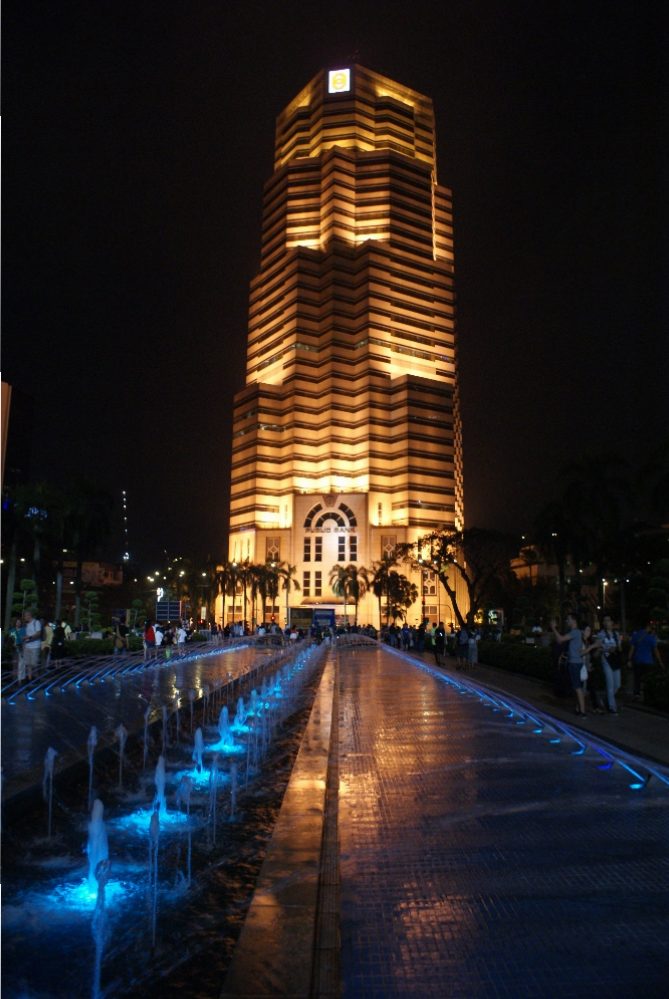 Next day, after a fast breakfast at some indian stall, we headed out, full of energy, to the Batu Caves. Our initial idea was to go there by train, however due to maintenance works we had to wait 2h for the next one (better check current schedule online)! Since we didn't have so much time, we decided to take a taxi instead (20 ringgits) which took us about 20 minutes. This limestone hill with few temples, caves and enormous gold Murugan statue is one of main attractions in Kuala Lumpur. The Hindu festival Thaipusam in Batu Caves will take place this year on 31st of January, but pilgrims were already gathering there (according to our taxi driver over half a million people attend at the peak of the festival). We noticed followers carrying metal constructions with peacock feathers and flowers on them, a very colorful but heavy burden (can weight up to 100 kg). After a short, powerful dance these men started walking from the bottom to the top of 272 stairs, leading to the main cave. I can't imagine doing this in that heat!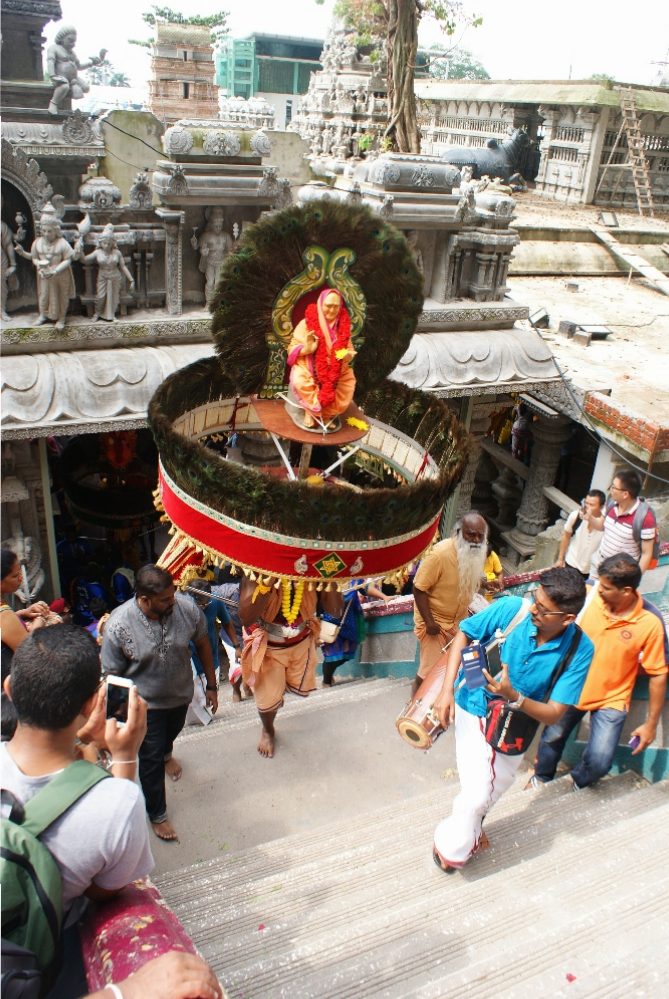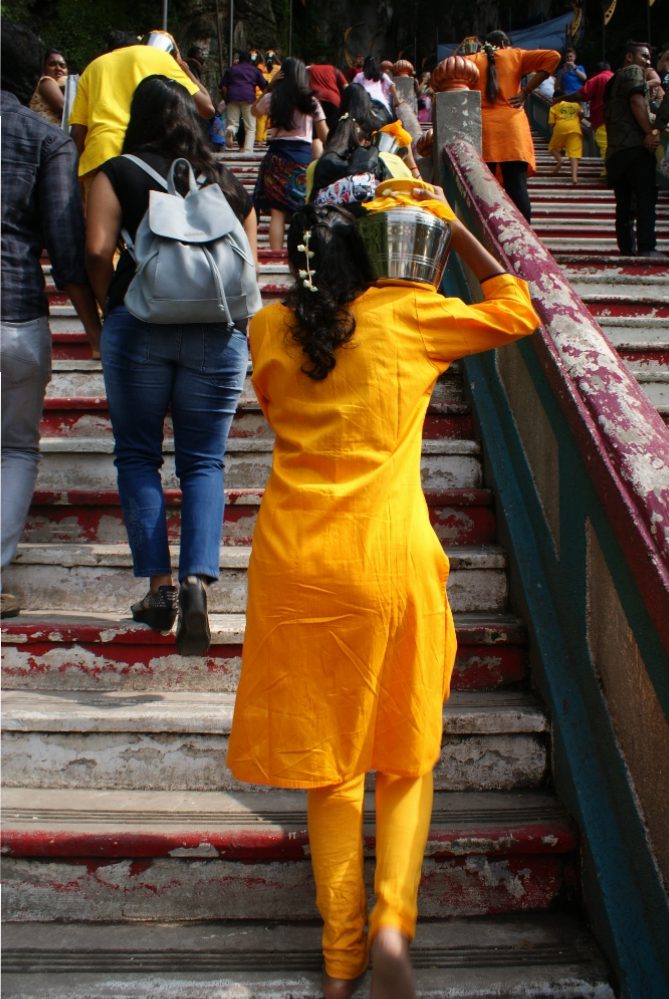 Inside, there is a big chamber with not-so-impressive temples, further in you can climb to the next chamber which is open to the sky. In general, I prefer the view from the outside. There are few shrines inside the cave, with lots of concrete around, this unfortunately took away some of the cave's natural beauty.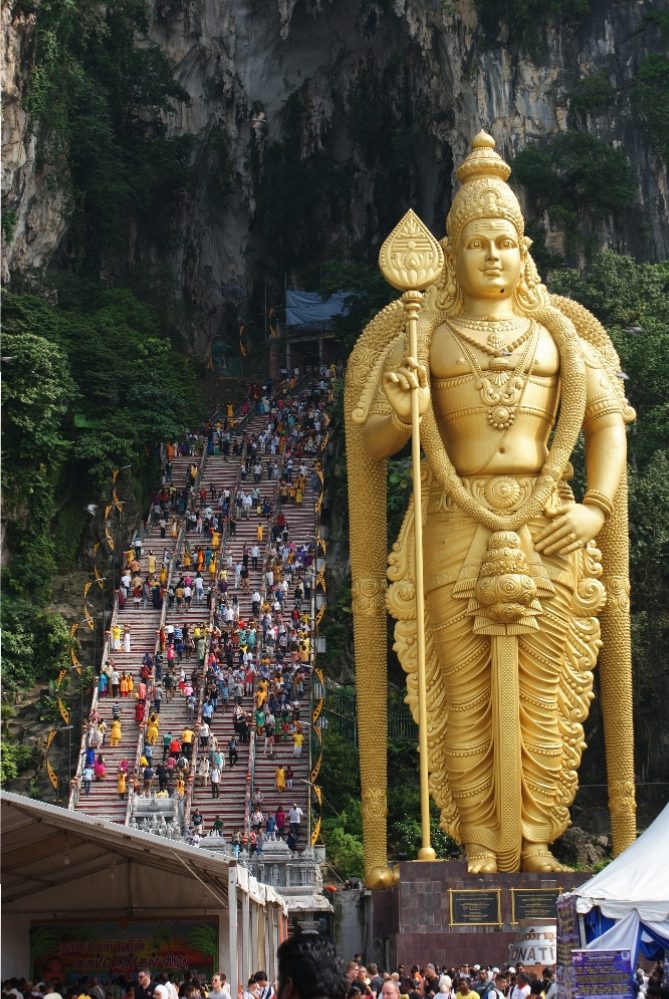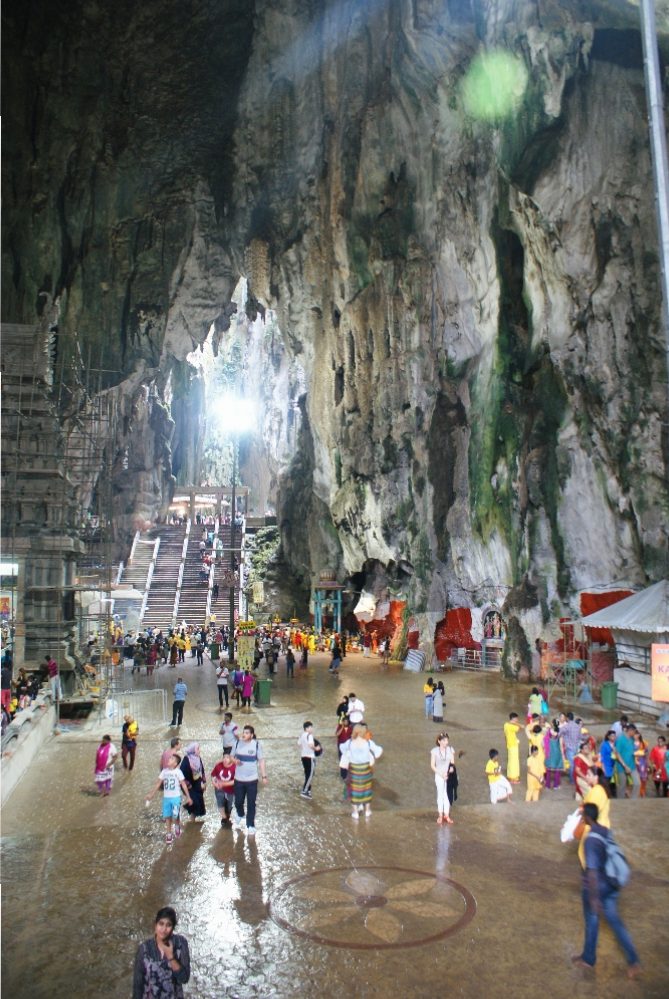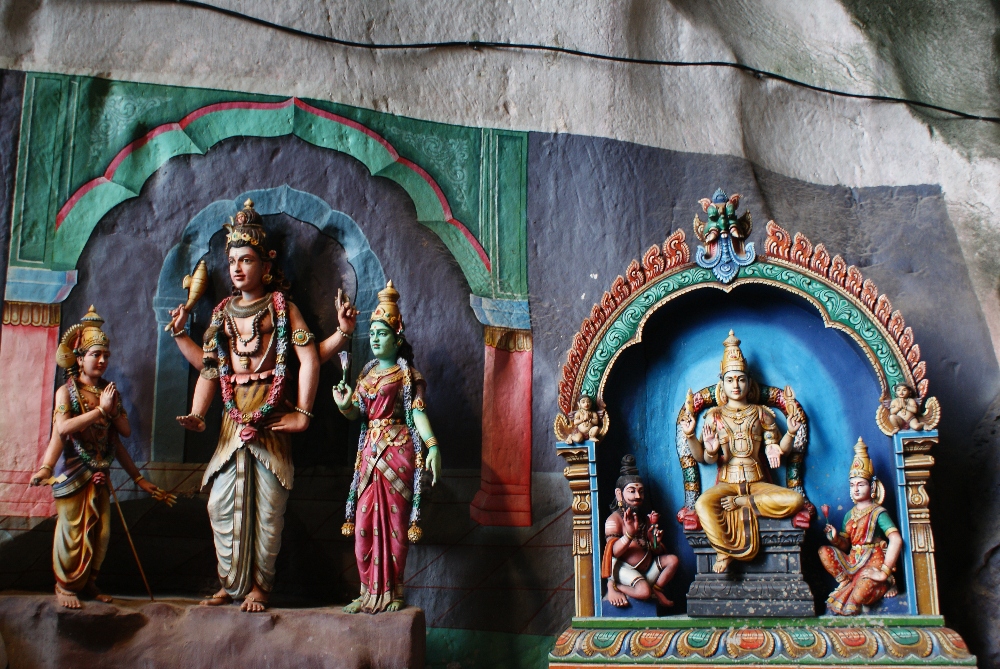 Next, we visited Ramayana cave (7 ringgit), near the train station. This place was quiet with few visitors inside. We could see there many very colorful sculptures showing different scenes of the Indian epic Ramayana. Nice lighting inside, worth to check it out!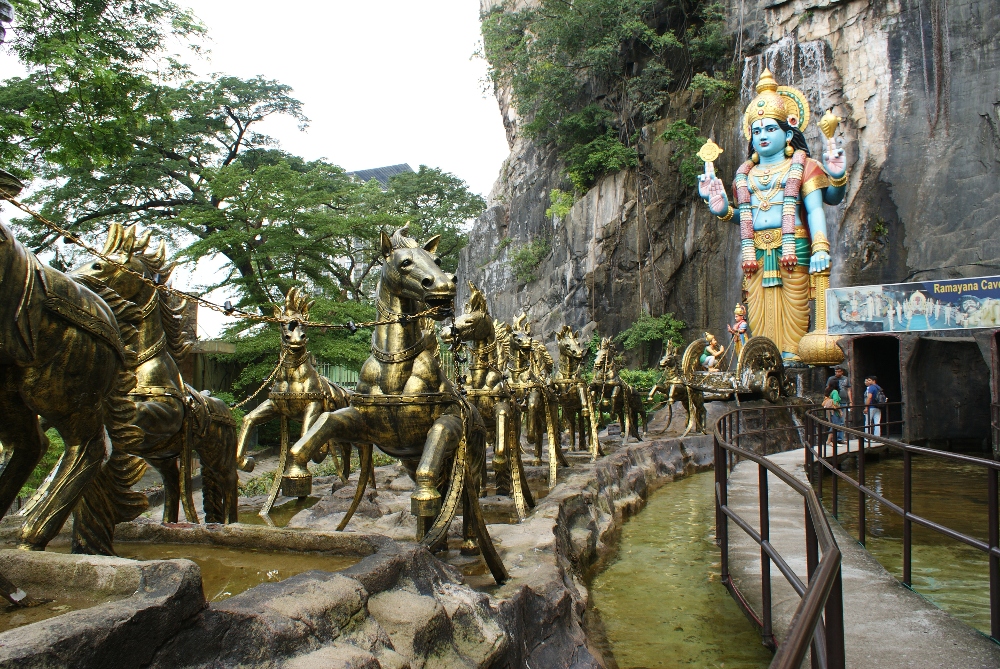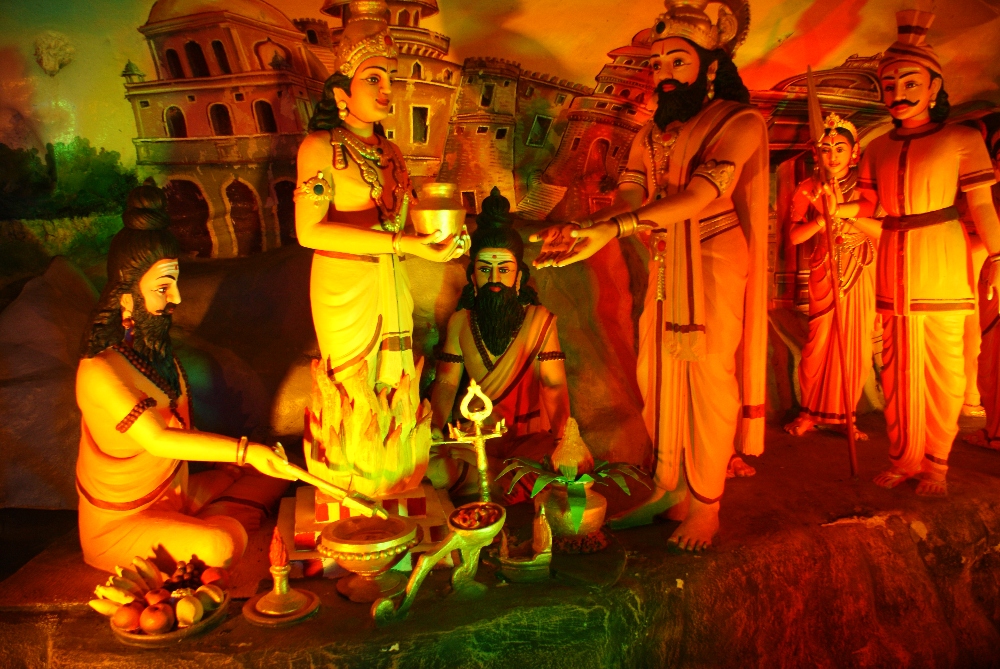 The last area on our list to explore was again in the city centre, this time the taxi took us back to the city theatre, Panggung Bandaraya. After crossing the river via a tiny bridge we walked to Jamek Mosque, localized on a branching of two rivers (unfortunately it was closed for visitors). Next, we came back to Independence square and followed the main road towards Sultan Abdul Samad Building (houses currently government offices) and the National textile museum, only admiring these buildings from outside. Since little time was left before the departure of our bus, we decided to walk through the market street in Chinatown (full of souvenirs. Tip: much of the same things but cheaper than in Singapore. You still can bargain to get better deals) and then headed towards Berjaya Times Square from where we caught a bus back to Singapore.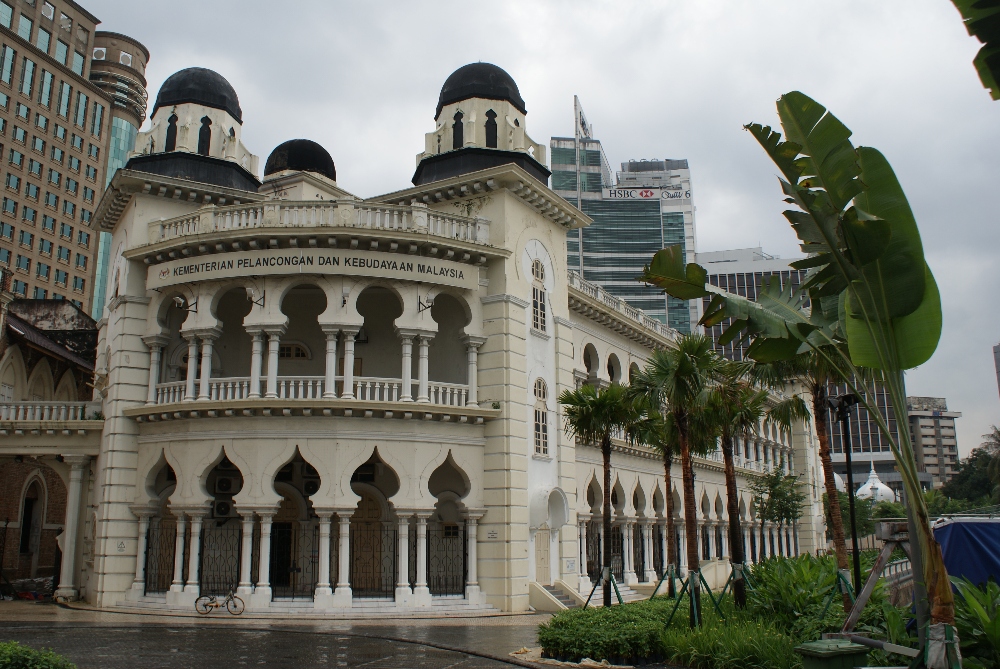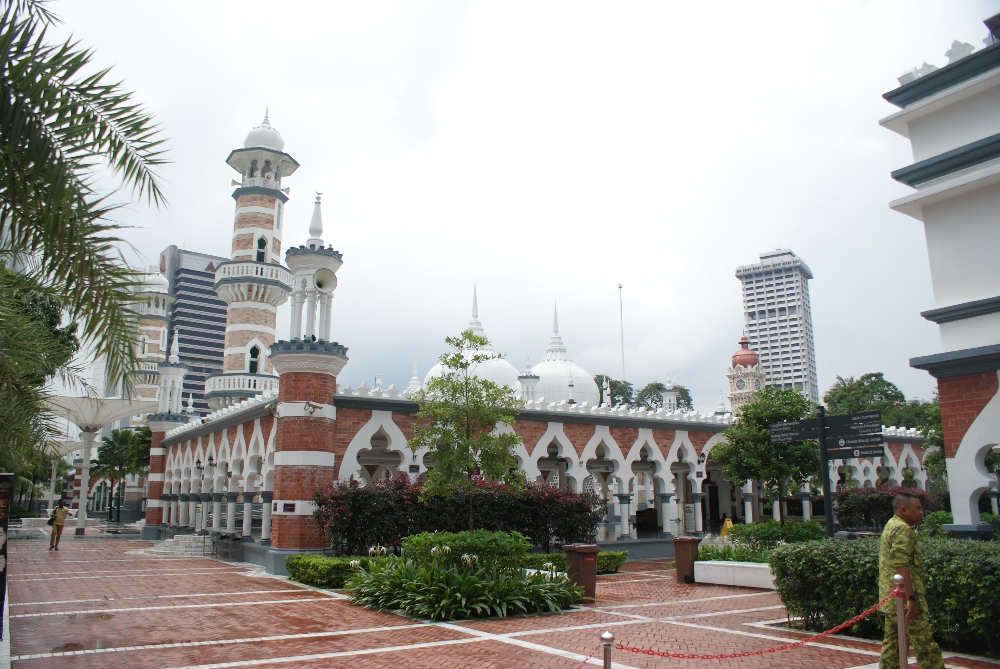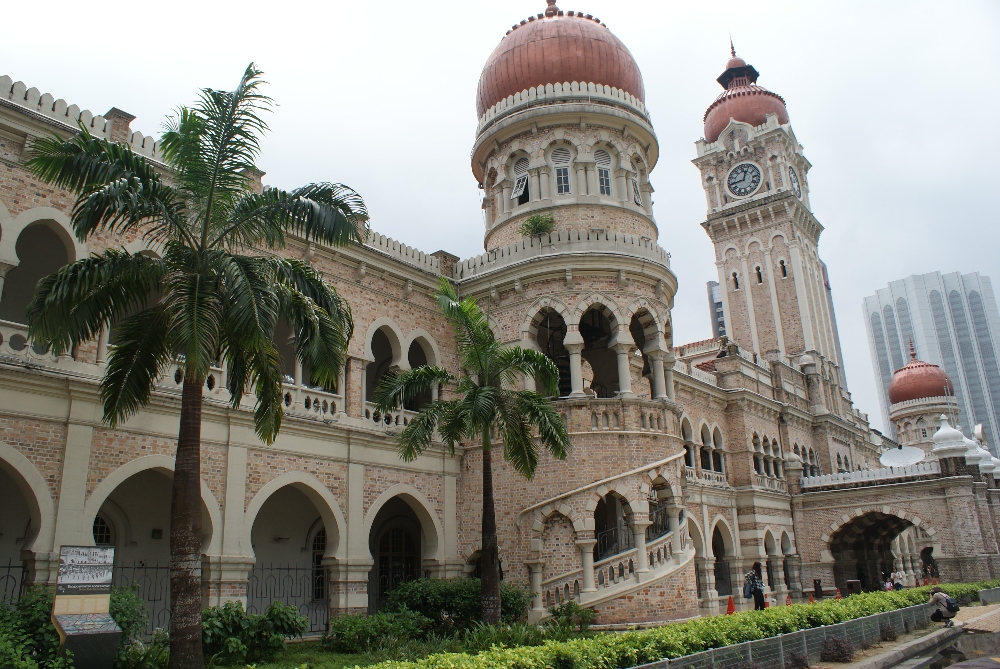 Practical info:
Bus - 40S$ return ticket, StarMart Express (I would not recommend this company due to the fact that we left Singapore with more then an hour of delay, it looked like they were waiting for enough people to fill all seats on a bus. Additionally, we bought a ticket to Boon Lay bus station (we departured from here to KL) near our housing and bus did not stop there on a way back so we (along with a few other travellers) spend an extra hour on MRT to get to our campus :/
Food - between few to 20 ringgits (Little Penang Kafe in KLCC shopping mall, good place when you are visiting Petronas Towers)
Train from Bank Negara station to Batu Caves - 2.30 ringgit
Taxi from train station Bank Negara to Batu Caves - 20 ringgit
Ramayana cave - admission fee, 7 ringgit