How we ended up in Sihanoukville...
by Monika Suchoszek
In a nutshell, after a few weeks spent hiking in Nepal, we took a plane to Bangkok to start the second part of our journey, this time in very different weather conditions :) Our idea was to make a loop through Cambodia, Laos and then back to Thailand, crossing the country from north to south, finally ending up again in Bangkok. We were lucky enough to spend a few days in a guesthouse with very helpful host who agreed to keep our heavy hiking gear in his storage room until we returned to Bangkok in 7 weeks. Our backpacks suddenly became really light and it was time to head off to Cambodia :D
First we took an Uber to get to Eastern Bus Terminal (Ekkamai) in Bangkok where we immediately got on a bus to Trat (230B THB per person). After 7h we finally arrived at the bus station in Trat where we easily found a minivan to the border (120THB, 1.5h ride), the Thailand - Cambodia checkpoint at Cham Yeam (we used here our e-visas). The only extra fee we had to pay was 20 THB for a temperature check-up (hilarious experience: I had 34 degree body temperature what is actually the first step to hypothermia but still got a stamp healthy :D) and after few minutes we were already in Cambodia. After a long bargaining and a short ride with a tuk tuk (150 THB) we arrived at our guesthouse in Koh Kong (no reservation, we just found on a google maps one nearby with a decent rating), where we also booked a bus to Sihanoukville, leaving next day morning (7$ per person).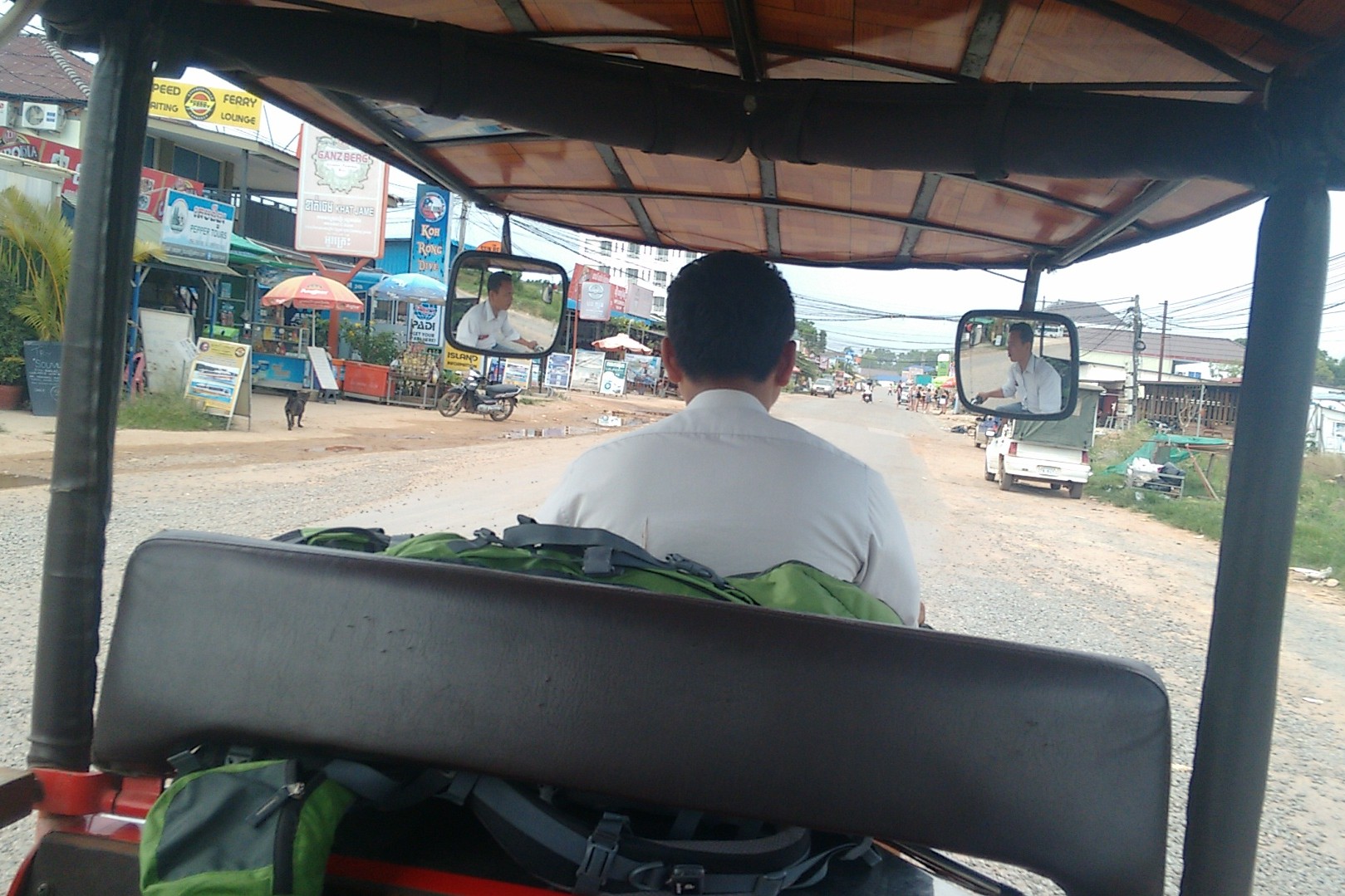 The only problem we had, was to get some dollars from one of the three ATMs in town (our credit card had a rather low limit for cash withdrawals, check this before you leave !). The dollar is used here as a stronger currency and only small things, below 1$ like fruits or vegetables from the street stalls you can buy using Cambodian riel. Very often we got change in Cambodian Riel so there is no need to exchange any dollars (1$=4000KHR).
Next day, a tuk tuk driver picked us up from the guesthouse and dropped in front of the bus to Sihanoukville  which was actually really useful! For the next 5h we were following the road through incredibly green area, full of wetlands with buffalos walking on them, bushy forests and many fields cut by roads which exposed intense orange color of the soil. What a stunning contrast!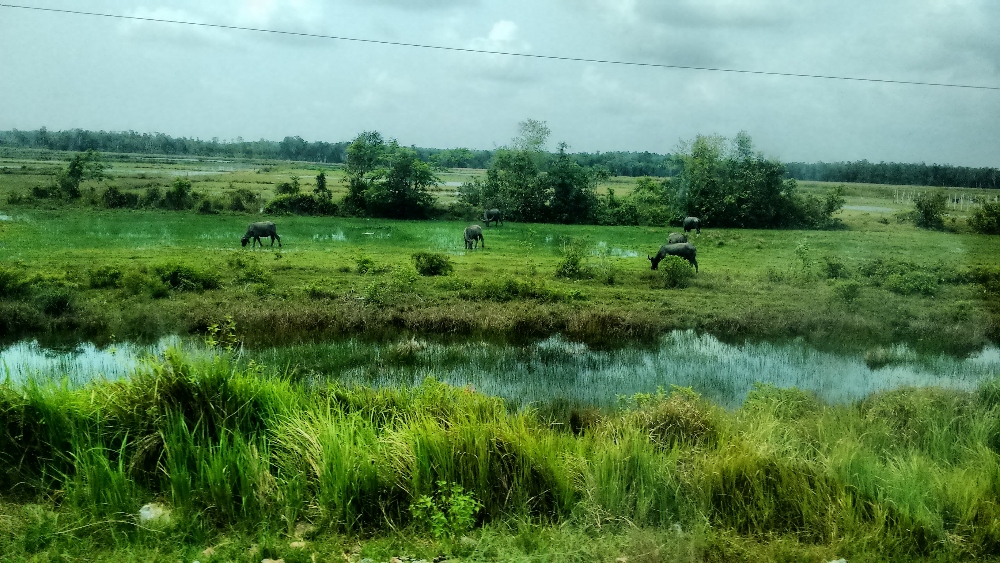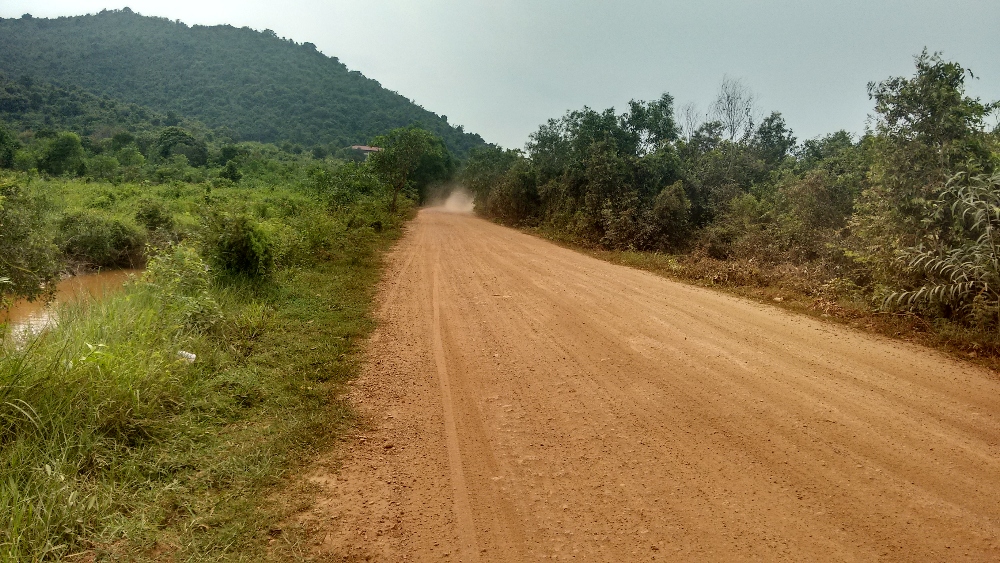 We decided to stay the next two nights close to Otres Beach. To get there we had to take a tuk tuk from the bus station in the center of the city, where our bus finished its ride (5$). But first, let's eat some healthy breakfast! Look at that color, dragon fruit always mades it so pretty and tasty at the same time. I don't need to mention that all fruits tasted sooo much different and better than what we can experience here.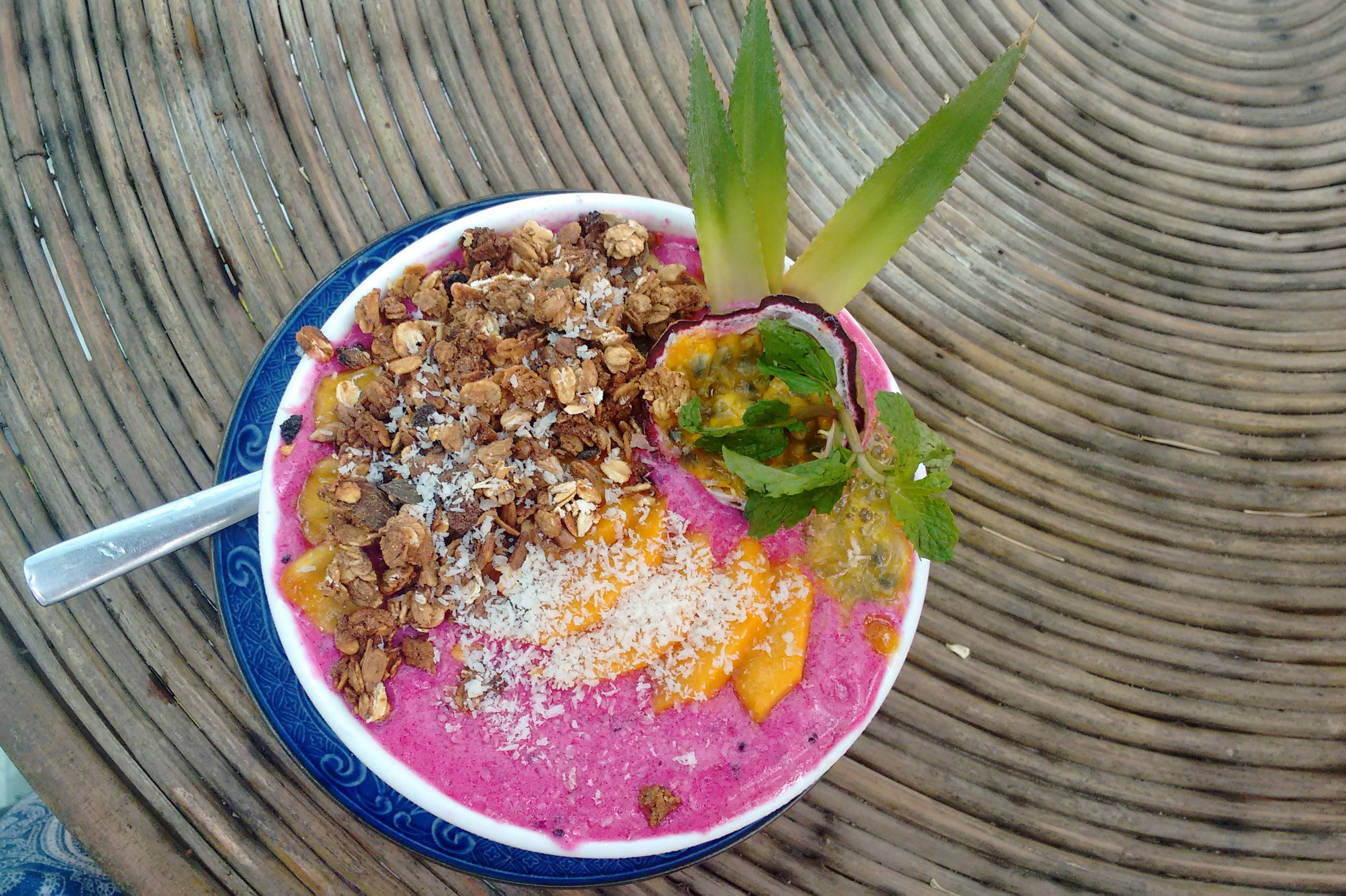 There are only few streets full of bars and restaurants in Otres Beach, some shops, a hairdresser, a beauty salon and plenty options for an accommodation. This place has really relaxing atmosphere and nice, not very crowded beach with many bars. However we noticed enormous construction sites nearby, there will be new Chinese resorts which will possibly change the character of this place in the near future.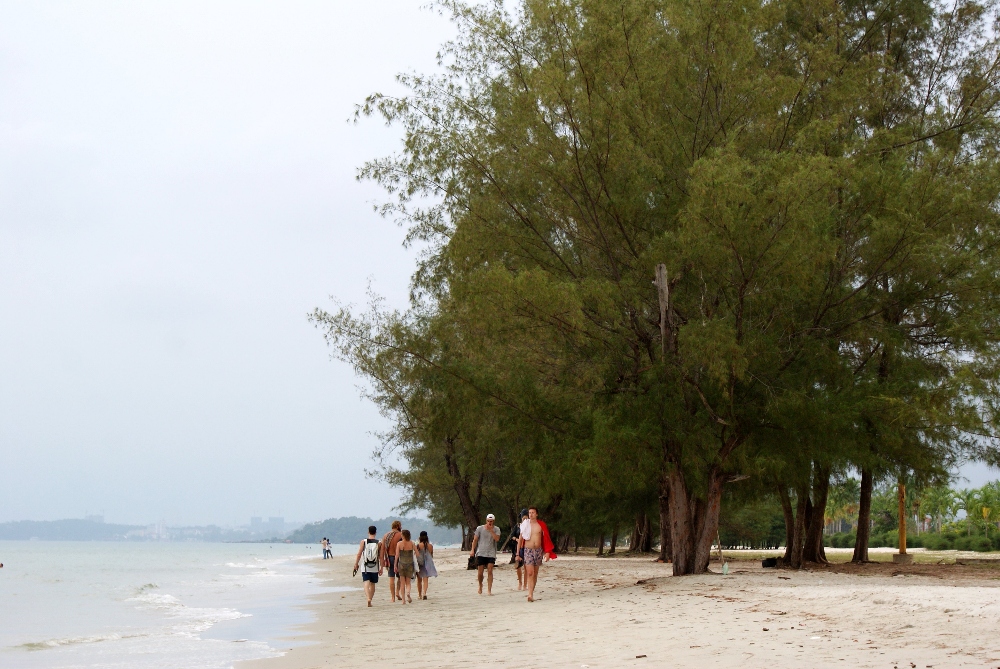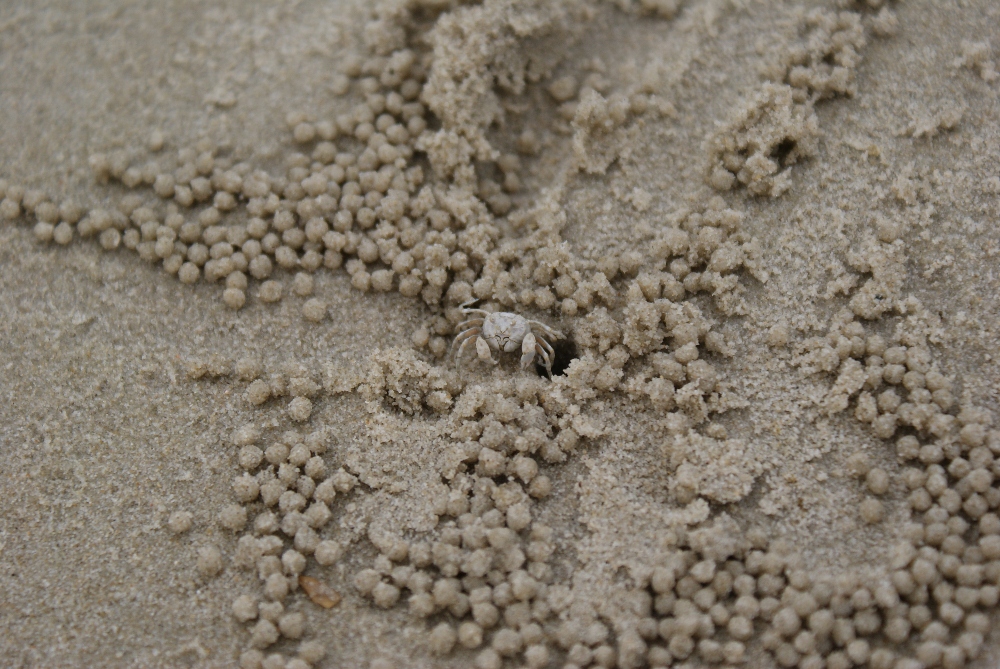 To plan next day, we checked options for different  boat tours and decided to take a simple one, combining visit of three islands, snorkeling and lunch break at the biggest one, Koh Ta Kiev (15$ per person, booked through our hotel). First a small breakfast (included), then 15 min on the boat and snorkeling close to one of the islands to finally reach Koh Ta Kiev where we had few hours of break to walk, swim and sunbathe :D The water on Cambodian coast was incredibly warm, around 29-30 degrees Celsius ! In the evening we could feel that the air is slightly colder than the water what is a prefect reason to stay in the sea the whole evening. Actually, the entire year water temperature doesn't drop below 28 degrees Celsius what is unbelievable for the person who spend many summer holidays at cold Baltic Sea where the water can reach crazy 18 degrees Celsius ! Haha, as a kid I had lower expectations. The captain of our boat prepared for us a chicken from BBQ and rice with vegetables, having lunch on a beautiful beach made this experience unforgettable :)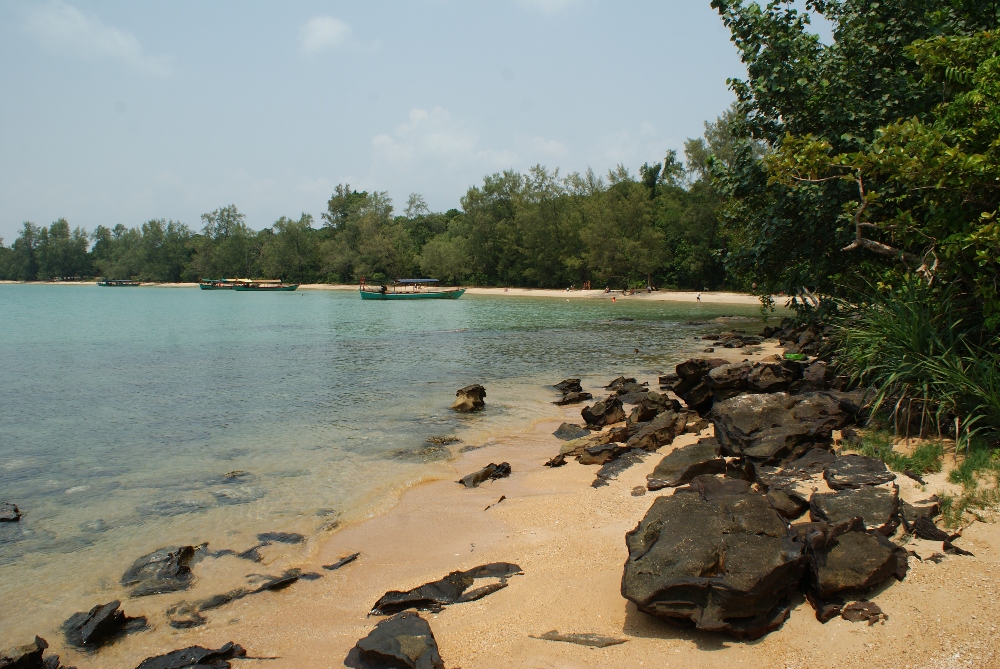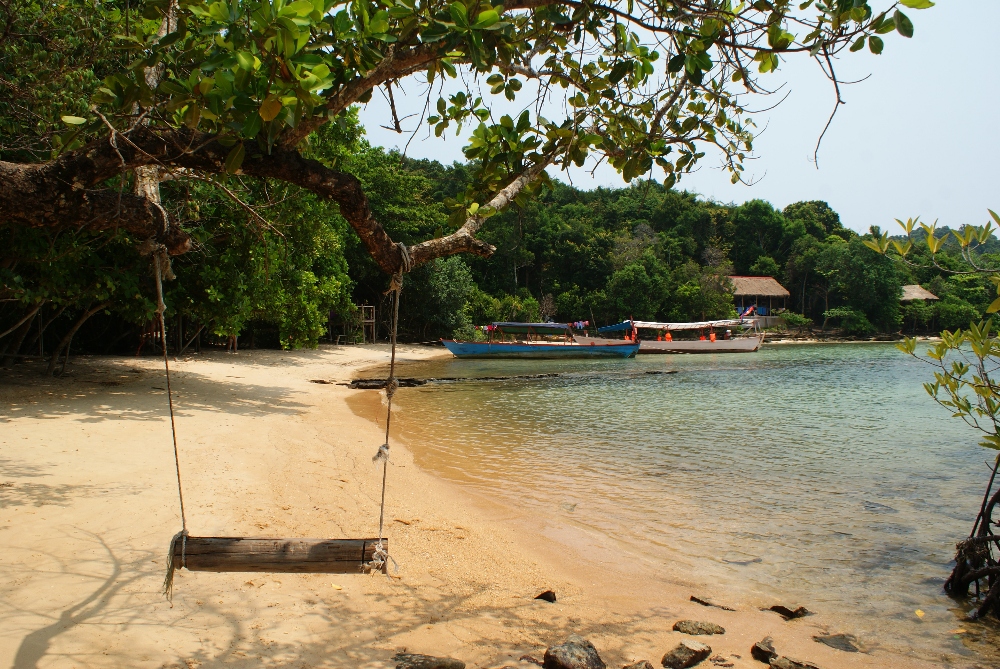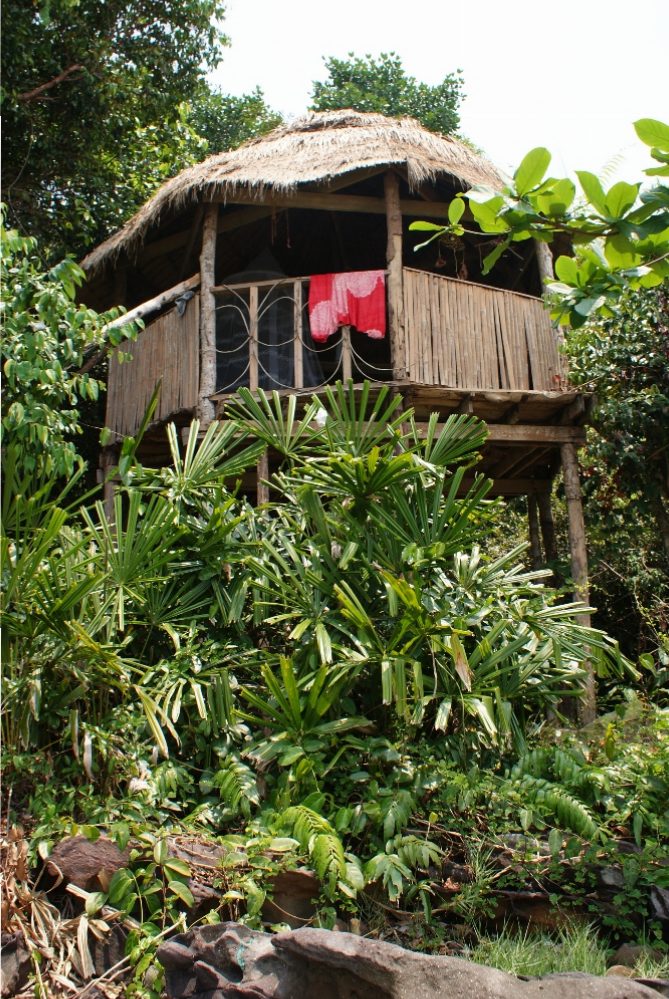 In the afternoon, on the way to Otres Beach we had a break for another snorkeling session. Below you can see few shots of the underwater world made with a GoPro Hero 3+ camera. The equipment provided by the tour operator was pretty bad so snorkeling was not an easy task to do. My decision was to swim just around the boat and enjoy Sebastian's photos afterwards :D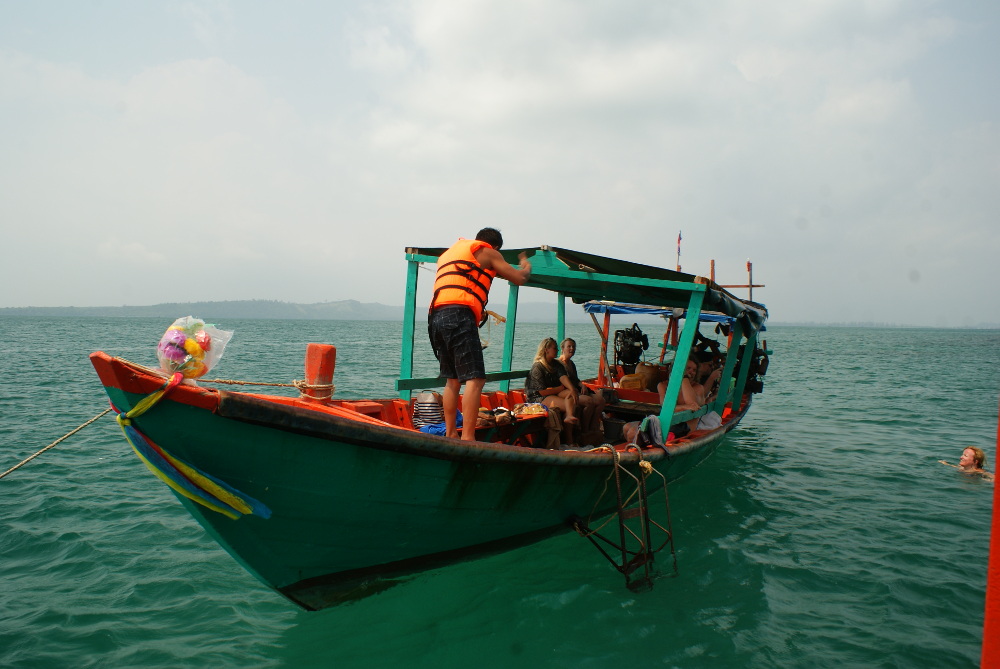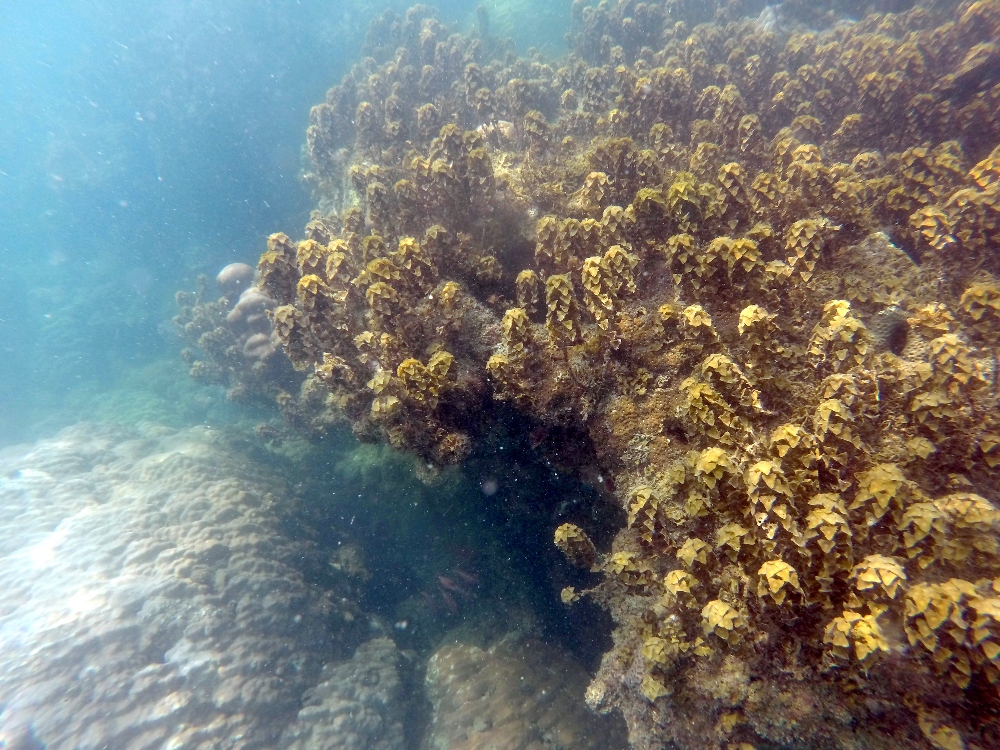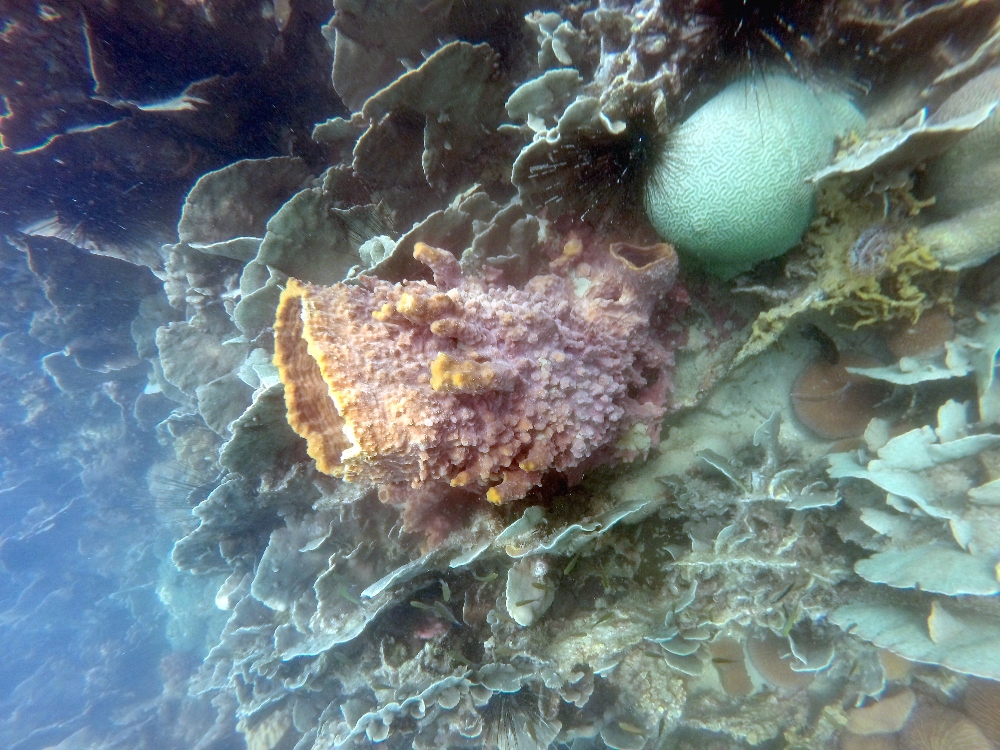 For the second night we moved to the bungalow with small swimming pool. Actually, this time we figured out why most of the people are coming here, cheap drinks and many bars are were your social life can flourish! Good we had our earplugs since some people decided to make a party in front of their bungalow. Next day, after waking up with a 35cm long Tokay Gecko in our room, the minivan to Kampot arrived with (typical for this country) some delay. We were pretty happy with the minivan that picked us up, however this feeling was short-lived as we had to change after a few kilometers for the another one, in worse shape and crammed with even more people :) Taking a bus/minivan in Cambodia (also Laos!) is always a bit of a gamble.